Surgery and Dental Implants
Oral surgery is a field of dentistry that encompasses different types of treatment, depending on the pathology of the patients. In our dental clinic in Oliva we offer a variety of surgical interventions to address various diseases or defects of the teeth and gums. Among the most common treatments in this area are the placement of dental implants, gum grafts, gingivectomies, and tooth extractions.
Dental operations and surgeries
The most common dental surgeries are: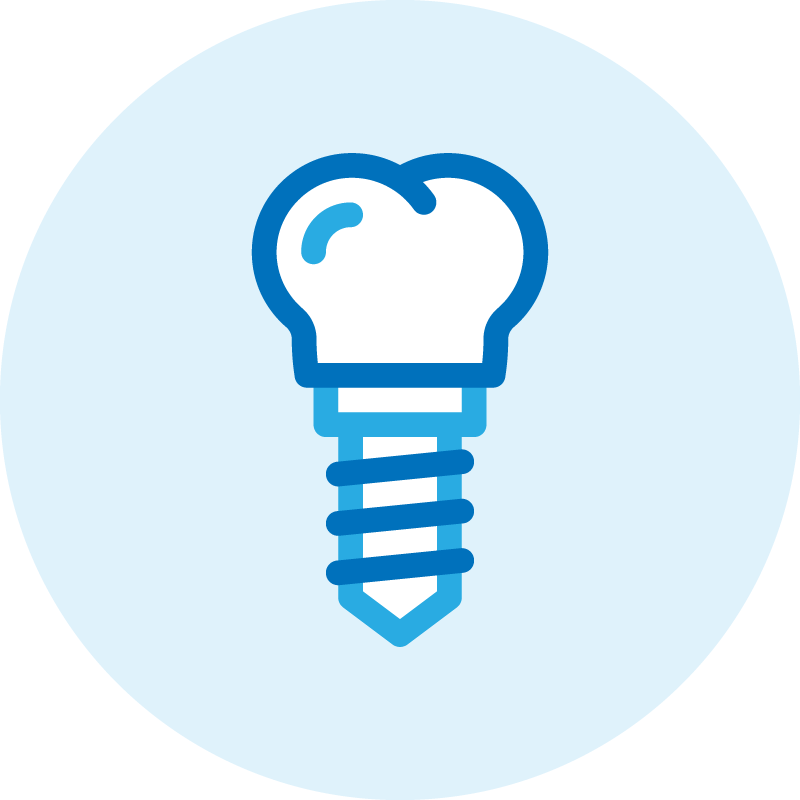 Dental Implantology
This technique is used once the affected teeth have been extracted and with the subsequent placement of dental implants that perform the same function and improve oral health.
Dental Extraction
This surgery is performed when teeth are growing in the wrong places. This type of oral problem can sometimes be very painful and cause other problems.
Aesthetics
In addition to solving our patients' dental problems, at the Dentoliva Clinic we carry out surgical treatments that help our patients to improve their smile. The most common aesthetic dental treatments are those related to the
placement of veneers.
Apicoectomy
In this surgical procedure, the source of infection is eliminated in order to prevent tooth loss. The treatment consists of opening the gum to access the area to be treated and directly eliminate the pathology and ailment.
Dental Implants
A dental implant is the artificial replacement of a tooth or a molar that is surgically inserted into the jawbone. In our clinic we use the latest materials in dental implantology so that do not provoke a rejection reaction and are integrated into the bone in a healthy and natural way.
Implant placement and integration.
Our specialists in dental implantology at Oliva carry out a thorough study of each case. The intervention is simple and painless, and once the period of integration and healing of the implant to the bone has passed, which usually lasts about three months, the crown is placed. In order for the treatment to be a success, it is essential to follow the schedule of check-ups and oral hygiene prescribed by the implantologist.
At Dentoliva Clinic we are specialists in dental surgery and dental operations in Oliva and the surrounding area. We solve common problems that can deal with gums to more complex issues that require a more specific dental surgery. If you have any questions consult with our specialists.